About
What is lavashak?
Smooth. Sticky. Chewy. Fruity. A little sweet. Tart on the tongue. Sometimes salty. More than a little addictive. But you probably already know this.
What started centuries ago as a way for Persians to have fruit for the winter by drying and preserving it in the sun has become arguably one of the most enduring and nostalgic food memories for Persian people, old and young, as well as the millions of members of the Persian diaspora living all over the world and their communities.
And now you don't need to sneak into your grandmother's pantry to get your lavashak, or hunt it down at some specialty store 50 miles away, because we'll bring it to you with your very own Lavashak Lovers monthly subscription—a taste of childhood, arriving every month at your doorstep.
Our Lavashak taste team will curate an assortment of delicious, fruity flavors for each monthly box, sourcing varieties you may not be able to find anywhere else.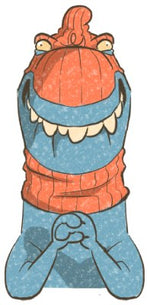 Our Story
About 120 million people on this planet identify as being Persian or Iranian. Out of that number, more than 13 million of us live outside of Iran, and are continuously looking for ways to connect with our heritage and culture.
My name is Nima, and I am the CLL (Chief Lavashak Lover) at lavashak.com. I was born in Germany to a German mother and a Persian father and moved to the U.S. at 13. Today, I am Persian/German/American on some days and German/American/Persian on others, but one thing always remains true: I love Iran, I love Dariush, I love Hafez, I love Teame Melli, I love zereshk polo ... I love everything about Iran. Well, except golab, kale pache and zaboon. Oh, and kashk. Never!
But above all, there is one thing that evokes nothing but pure bliss and happiness for me and Persians all over the world … Lavashak. It is single handedly the one thing all Persians love, and many of us would even admit to being addicted to it.
Lavashak brings happiness, reminds us of our childhoods and bonds us, transcending culture, religion, or politics.
At the beginning of 2021, I decided that I wanted to start a company to help all Persians in the United States and outside of Iran have easier access to a variety of lavashak flavors.
But our goal is not just to provide you with lavashak. We want to connect with our culture, our heritage, our art, our music, and our essence through creative content, funny and memorable characters to share with your family, and nostalgic imagery that reminds us of Darband, Parke Laleh, Tachte Jamishid, Rasht, Gorgan, Isfahan, Stadiume Azadi, and anything that looks, smells, and tastes like the country we all love……Iran E Man.
On January 22, we launched lavashak.com and today 16 Persians in 8 countries are working to bring happiness to the other 119,999,984 all over the world.
We have started to introduce characters and share stories, and hope you will love them as much as we do. And we've started sending LAV in thousands of boxes all over and hope that during this crazy time in humanity, we can put a smile on your face with our content and of course, a regular supply of lavashak!